Visceral Osteopathy
in Saltdean, Brighton & Hove, Horam
Suitable for anyone from newborn babies to the very elderly, being extremely gentle.
Viscera is the collective name for the organs present in the chest and abdomen.
Visceral osteopathy therefore seeks to release tensions from the tissues around these organs to allow them to function freely. It is also beneficial in releasing scar tissue, post surgical and even years later.
Often when there is a build up of tension in the tissues around these organs they exert a pull on the spine through their ligamentous attachments. To avoid stretching these tensions the body then unconsciously hunches into the tension. This can be the hidden cause of chronic back and neck pain.
"Lin has been so incredibly helpful. My partner and I have both needed help after abdominal surgery with associated internal scarring. The main treatment we have received is visceral manipulation, a term I didn't even know before I needed help with abdominal adhesions. I am so glad we found Lin. She has been tenacious and patient in order to find the best way to address these and other musculo-skeletal issues for us.
She is an extremely skilful and talented professional, who works with a deep understanding of the underlying issues. She is able to draw on a wide range of disciplines and adapts her approach, depending on the presenting condition. She has magic hands and an intuitive sense of what is needed to help the body heal. We truly value and thoroughly recommend her as a therapist!" – Maria and Ian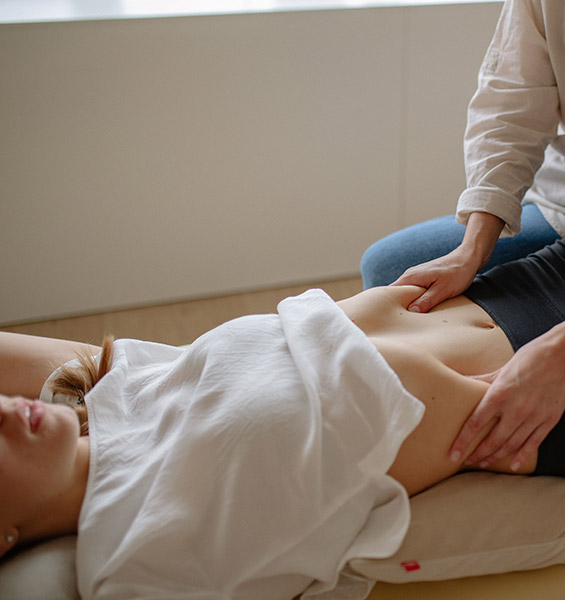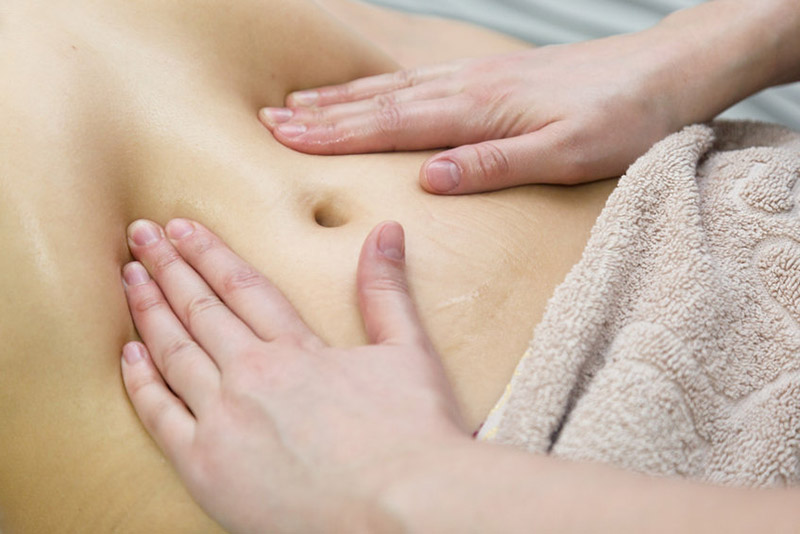 What is Visceral Osteopathy
Visceral osteopathy is a branch of osteopathy that uses gentle palpation techniques to address the mobility of our organs within their natural body position to allow a better function of the whole system. 'Visceral' osteopathy identifies where too much tension is held in our abdomen, rib cage or pelvis.
Osteopaths have the ability to assess the motion of your organs using visceral manipulation techniques and visceral osteopathy can be helpful for the management of the acid reflux, constipation, painful menstrual cycles, IBS and infertility.
The good function of our intestines, liver and pancreas is crucial for our general well being and all viscera also have a physiological role in our health.
"Do something today that your future self will thank you for!"
Visceral osteopathy as an holistic approach
As a holistic therapy treatment, Osteopathy looks at the human body as a whole and visceral manipulation can be effective for a number of disorders and health concerns such as people experiencing digestive, musculoskeletal, nervous, respiratory and lymphatic dysfunction.
Ligaments and fascia attach our digestive tract organs to neighbouring organs and to the diaphragm and deep abdominal wall. Optimal positioning and functioning of these ligaments is paramount for our throat, cervical spine, lungs, thoracic spine, digestive tract and lumbar spine.
Lin is experienced and fully qualified in Visceral osteopathy, so get in touch or book now with the button below.